The pickup point at our UBSM Section 14, PJ is currently unavailable,
as we are in the midst of preparing to move to Jaya Shopping Centre (estimated to be ready by mid-Jan).
Promotions
National Geographic Learning (ELT)
National Geographic Learning programs
with
TED Talks program
s are designed to enable learners of all levels of proficiency to develop the language and skills to talk about ideas confidently and powerfully in English.
| | |
| --- | --- |
| | Learn English with TED Talks App is a supplemental resource for English language learning courses featuring a video-based language learning app that helps learners understand and discuss powerful ideas from TED Talks in the classroom. |
| | Our General English integrated-skills programs for adults and young adults include real-world content, critical thinking, and the language skills needed for success in the classroom, workplace, and life. |
| | Our grammar programs use clear explanations, lots of practice, and real-world content to help students write and communicate accurately in English, in academic and every day settings. |
| | Our listening and speaking programs use real-world content to develop the English language skills, critical thinking, and learning strategies needed to succeed in academic and every day settings. |
| | Our reading programs use real-world content to develop the English language skills, critical thinking, and learning strategies required for academic success. |
| | Our programs use a process approach to academic sentence, paragraph, and essay writing, supported by clear writing models in different rhetorical styles, Integrated with grammar and vocabulary. |
| | Our test preparation materials give learners the language practice and strategies to take major International exams, including TOEFL, TOEIC, IELTS, and the Cambridge English exams. |
Dr Henry Toi
THINK TO THRIVE

Re-engineering Your Mind For Growth




Thinking happens almost automatically from the day we are born. However, this can be said of speaking and listening. We all know that few people speak well and listen well. It is the same for thinking: few think well. This book Think to Thrive will examine the basis of thinking and introduce a fundamental model of a process of good thinking called PEARL. The simple and effective tool can be used to improve thinking in almost any situation we face. PEARL is as applicable in the classroom as in the boardroom.
Lee Su Kim
Manglish

is an entertaining, funny and witty compilation of commonly used Malaysian English words and expressions. Whether Malaysian, expat, visitor or a fresh-off-the-plane Mat Salleh, you'll never be at a loss for words when conversing with Malaysians.

A rich, gutsy collection of short stories immersing the reader into the vivid, multi-hued world of the Peranakans. Here, the babas take centre stage: masculine perspectives, voices and protagonists are put under the spotlight, even as fiery and headstrong heroines pursue their passions in the face of powerful obstacles. The cast of characters seek to forge individual identities within a unique cultural heritage facing the challenges of modern times.
This is a first-ever collection of short stories of a unique cultural community, at the crossroads as to its very survival, but presently enjoying a tremendous resurgence. Su Kim's debut collection of stories are simply stunning and heartwarming, evocative of a bygone era and a cultural community renowned for its unique multicultural legacy.

In

Sarong Secrets

, Su Kim tells more tales of passion and unfulfilled love, of innocence lost, greed and betrayal, of loneliness and the search for a sense of belonging – all of which harken to the unique Peranakan culture, a heritage teetering on the brink of extinction. Filled with humour, wit and vivid details, her compelling stories will delight and excite.
Malachi Edwin Vethamani
| | | |
| --- | --- | --- |
| Coitus Interruptus and Other Stories | Life Happens | Malchin Testament: Malaysian Poems |
| | | |
| A Bibliography of Malaysian Literature in English | Complicated Lives | In Sights Malaysian Poems |
Our Emotions and Behaviour
(9 Titles/Pack)
Age: 0-5 Years
Why Should I?: A Book About Respect


(Cover Not Available)
This series introduces young children to different aspects of our emotions and behaviour. A fictional story is backed up by suggestions for activities and ideas to talk about, while a wordless storyboard encourages children to tell another story.
















Normal Price : RM 478.10
Special Price : RM 199.00 nett
While stock last
You Choose!
(6 Titles/Pack)
Age: 5-7 Years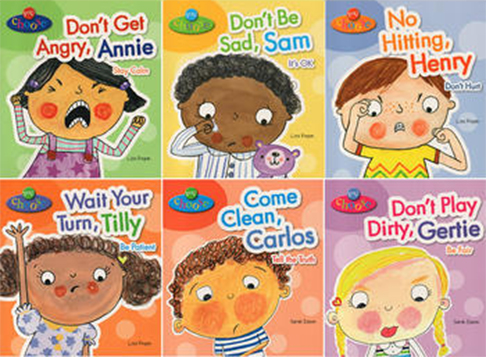 This book explores different scenarios that would make a child angry, upset, hit or pinch, impatient and then give three possible ways of dealing with this, one of which is right and the other two are wrong. Can you decide which is the right thing to do?
Normal Price : RM 250.40
Special Price : RM 99.00 nett
While stock last
Penang Hokkien - English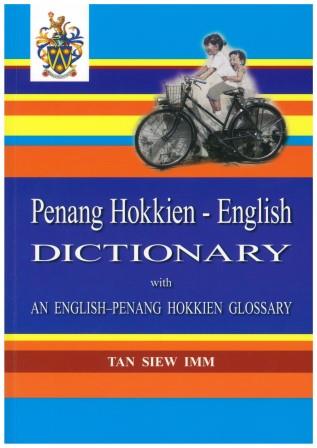 The first dictionary of Hokkien, The Chinese-English Dictionary of the Vernacular or Spoken Language of Amoy, by Carstairs Douglas was published in 1873 with a supplement by Thomas Barclay added in 1923. There have been reprints of these dated works in Taiwan where Hokkien is widely spoken, but there was no dictionary of Penang Hokkien until this publication.
This is the first dictionary of Penang Hokkien, a unique language which uses loan words from Malay and English.
The dictionary has over 12 000 entries and is designed to be user-friendly for both native speakers as well as learners of the language.
Definitions of Hokkien words and phrases are in English. There is a separate glossary of English-Penang Hokkien to help the user to find Hokkien words.
The dictionary has explanations on each entry and how it is used. Examples on how the word is used are included as far as is possible. Each entry is separate and is not listed as a sub-entry. This means that the user need not be a fluent speaker to find the Hokkien words and their definitions.
The introduction has a key on the notable features of the dictionary and explanations on how the dictionary can be