The pickup point at our UBSM Section 14, PJ is currently unavailable,
as we are in the midst of preparing to move to Jaya Shopping Centre (estimated to be ready by mid-Jan).
Home
> About Us > Our Divisions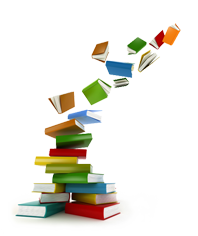 We are a major supplier of textbooks and reference materials to local universities and colleges in Malaysia. Our clients also include public libraries and corporate resource centers.
Our global network enables us to source for the latest materials. This covers books, journals, and multi-media products.