For Students, By Professors

Making Writing Easier, Making Teaching Easier






---
English-language essay writing system. Your ideas in the right place, in the right way. Smart essay writing software. You write; software helps. No blank screen. Proven to increase grades. Practice for tests. Used individually and in schools, colleges, & universities.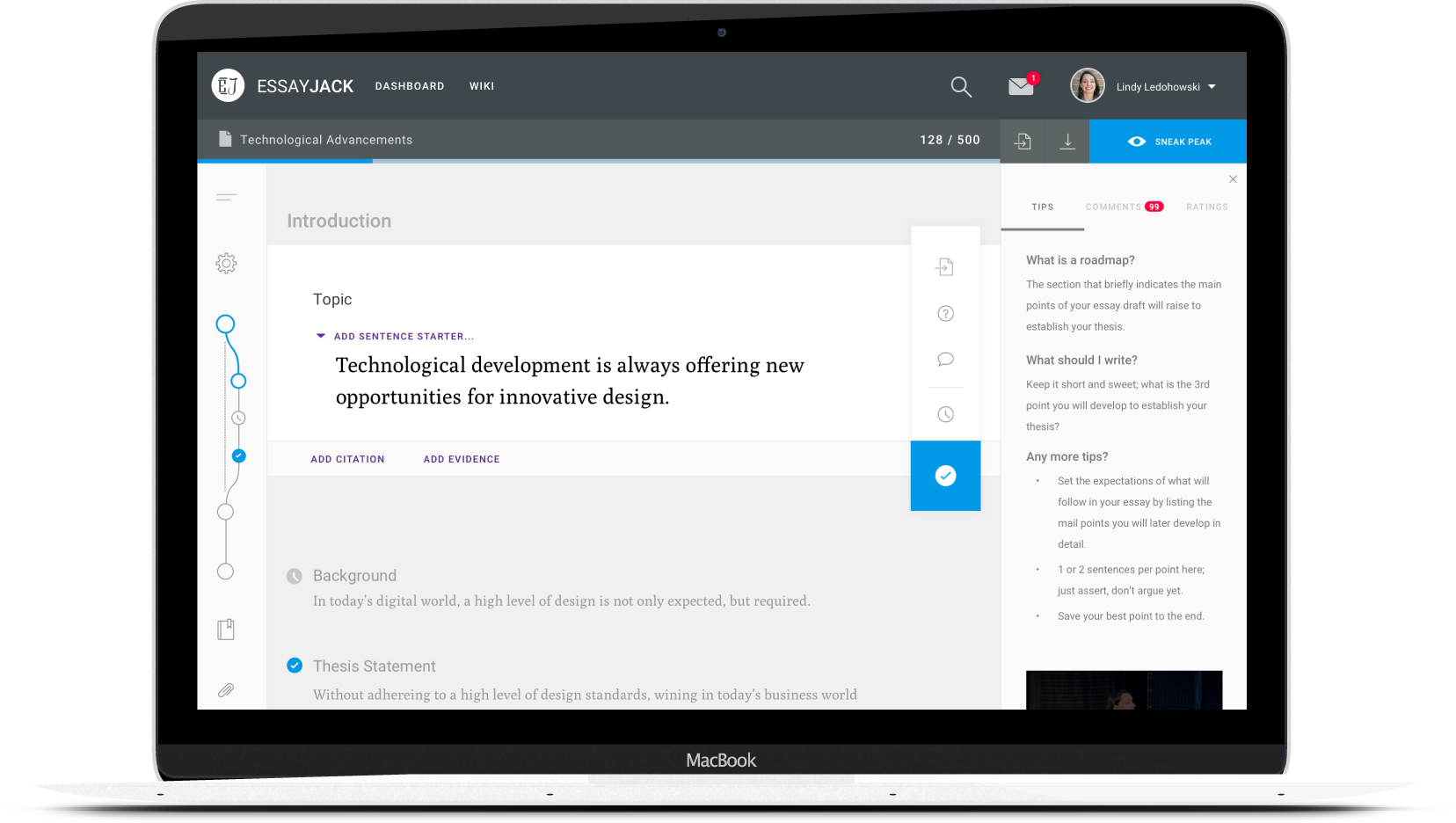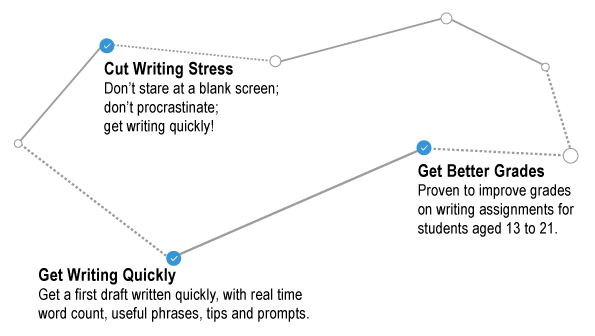 Essay writing can be a challenge. With EssayJack, it doesn't have to be.
EssayJack is an interactive web platform with a patented solution that pre-structures student essays, reduces writing anxiety, and allows educator customization and feedback. EssayJack has been ranked as one of the top teaching digital innovations in the world by the British Council and Cambridge English and was created by award-winning educators and can be customized for almost any writing task.















EssayJack for student



Get better grades.

Get over writing anxiety and procrastination.

Avoid cheating.

Get essay writing help

Parents, want to help your child with school writing? Better than a tutor. EssayJack to the rescue 24/7

EssayJack for parent

Help your child with essay writing in your own home on your own computer. Your schedule. See your child's progress. Common core writing standards. University and College prep.
EssayJack for educator



Essays. You teach. We provide the platform.

School. College. University.

EssayJack for institution

Standard writing instruction across many classes. help at risk students. Support English language learners. Business writing.
Like what you see?
Category:
Schools / Tertiary
Enquiry