UNIVERSITY BOOK
STORE MALAYSIA
The pickup point at our UBSM Section 14, PJ is currently unavailable,
as we are in the midst of preparing to move to Jaya Shopping Centre (estimated to be ready by mid-Jan).
eStore User- Login Guide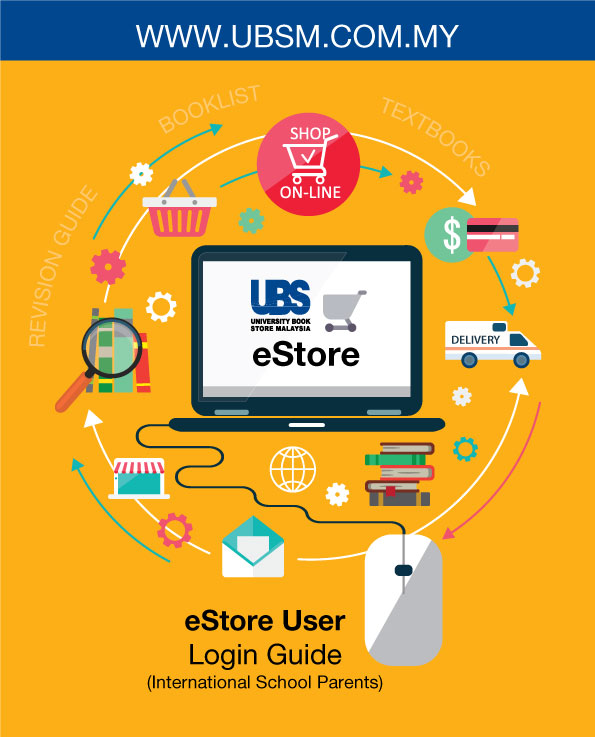 STEP 1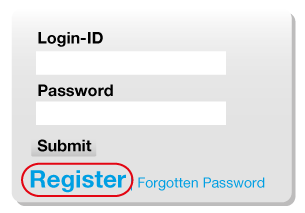 Go to www.ubsm.com.my

For new users, REGISTER at the bottom right page to create your eStore account by filling in your details and SUBMIT.

After registration is completed, an activation email will be sent to your email account. Please follow the instructions in the email to activate your eStore account.

STEP 2
After your eStore account is activated
1. Key-in the school URL (please enquire from the school).

OR
2. Select BOOKLIST on top of the screen. You will see a selection of schools.
⇒ select your SCHOOL, and YEAR.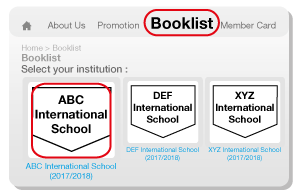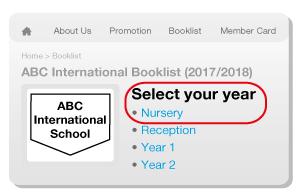 STEP 3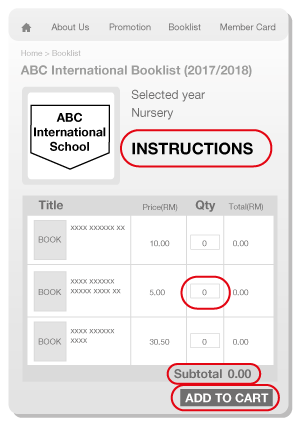 Take note of the INSTRUCTIONS before making any order.

Select the ITEM by entering the QUANTITY required. The final SUBTOTAL price will be shown at the bottom. Confirm your order by ADD TO CART.
STEP 4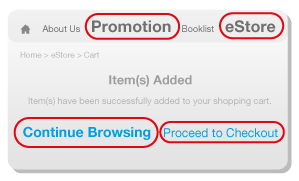 You will be diverted to 'Item(s) Added' page,
If you wish to order books out of the booklist, select CONTINUE BROWSING then select eSTORE or PROMOTIONS on top of the screen.

For payment, select PROCEED TO CHECKOUT.

STEP 5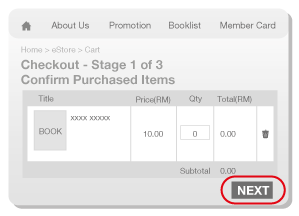 Checkout Stage 1 of 3: gives an overview of items selected and subtotal amount. Confirm your items and amount, and select NEXT.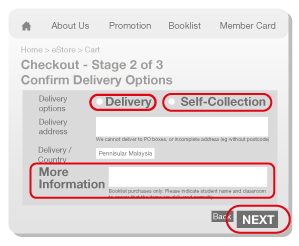 Checkout Stage 2 of 3: select a delivery option. Fill-in student's name and classroom (essential to fill-in for self-collection option at school) at MORE INFORMATION and select NEXT.
1. DELIVERY option, send to home / office address. Complete all fields accurately. There will be delivery charges. We do not deliver to post boxes.
2. SELF-COLLECTION options are freight free. A text notification will be sent to you when the books are ready for collection.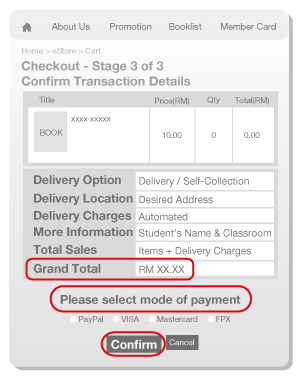 Checkout Stage 3 of 3: to confirm purchase.
⇒ A final overview of
GRAND TOTAL
item selected
delivery option selected
selected address + automated delivery charges or self-collection point
student's name and classroom (essential for self-collection option at school)
⇒ Please ensure all fields are correct at this point, select a MODE OF PAYMENT and CONFIRM to proceed with payment.
Please follow the payment gateway instructions to complete the payment.

STEP 6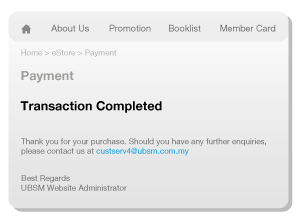 Upon payment transaction completed, a tax invoice will be emailed to you.

Please take the TRANSACTION ID as your reference.

STEP 7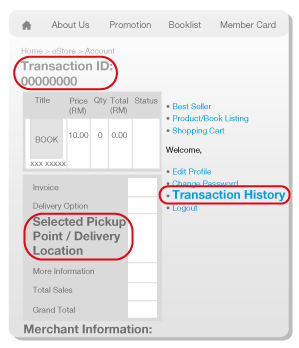 You may check your selected DELIVERY LOCATION or SELF-COLLECTION POINT by logging into your eStore account and selecting TRANSACTION HISTORY.

All purchases are firm and there is a no returns or exchanges policy. Exchanges of defective items must be made within one week of receipt. You are encouraged to check carefully before making your purchase.